Meet Us
---
Dr. Suzanne Baldwin
Dr. Baldwin is a hometown native gal of Killeen and the daughter of a retired military veteran. She graduated from Ellison High School and The University of Texas at Austin. She graduated from Boston University Dental School and completed a General Practice Residency at Montefiore Medical Center. She provides the most up-to-date care and always strives to make each visit a comfortable, pain-free, and worry-free experience.
---
Image coming soon!

Rebekkah Stearns-Hoxworth, RDA
My name is Rebekkah. I am originally from Washington State but I moved around growing up. I have lived in many places including Ohio, Kentucky and France. I learned how to speak French fluently while living and attending school in France. The army brought my husband and I to Texas from Georgia in August 2018. I have two dogs that I love to take exploring with me around the Killeen area. In December of 2016 I started dental assisting and working front desk shortly after high school, primarily in pediatrics. I have a passion for working with people and helping them through dental anxiety. I hope to make you feel heard and at home here at Cen-Tex Dental.
Meet Our Team
---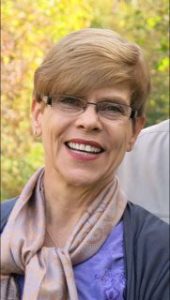 Heidi Duster
Heidi was born and raised in Germany, where she worked first as a pharmacy technician and then as an operating room secretary. Heidi found her passion for dentistry after relocating to Texas due to her husband's retirement from active duty service in the US Army. She was fascinated by the skills, techniques, and gentle compassion that the dentist displays in the care for patients. As a true believer that oral health is the gateway to your overall health, she takes pride in being part of a team that continues to bring smiles to patients' faces every single day.
Heidi married the love of her life, Mike. She is the proud mother of two adult children and is a grandmother. She enjoys playing with her Jack Russel terrier, Daisy. Heidi balances her life with the study, practice, and teachings of therapeutic yoga. Her favored quote is, "Accept what is, let go of what was, and have faith in what will be."
---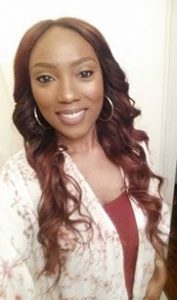 Victoria Williams
Victoria makes sure that everything runs smoothly from the first time a patient calls in to the time the last patient leaves. She strives to make each patient's experience a pleasant and memorable one. From presenting treatment plans to going over financial arrangements and helping patients understand their insurance, her favorite part of her job is seeing patients leave with smiles on their faces.
Victoria grew up in Killeen, and like many people in the community, her father is an Army veteran. She earned a degree in dental assisting from Everest Institute and began working as a chair-side assistant, but she found her niche on the administrative side of the dental office. When she is not busy pursuing her bachelor's degree in Business Management, she loves spending time with her children and traveling to tropical islands. She also has a passion for doing makeup and enjoys making people feel beautiful inside and out!